Who We Are
We are a fresh-faced bunch of cultural experts that thrive as a successful team in one of the worlds toughest markets. As a youthful company operating at the cutting edge of the music, art and culture industries, we stay up to date with the latest innovations and exciting developments, to make sure we stay 2 steps ahead of other creative agencies. We achieve this by attending regular global industry events and working with some of the biggest names in the music and arts world.
Managing
Director
Ian Roberts
Managing Director
Ian Roberts is a well respected arts professional who has supported and directed some of the most prestigious events in the UK and in Europe, bringing over 20 years of experience in the arts, entertainment and cultural industries.
Graduating in Music from The Royal Birmingham Conservatoire and The Royal Academy of Music, he had a successful career from an early age in roles such as Young Tommy in the revival of The Who's 'Tommy The Rock Opera'. Since 2001 Ian has represented and launched some of the most successful events and artists in the world such as Benicassim, The Reeperbahn Festival Hamburg, Hop Farm Festival, Tuscan Sun Festival Italy, Umbria Rocks Festival Italy, Hampton Court Palace Festival, Nicola Benedetti, Jennifer Pike, Dame Evelyn Glennie, Chichester Cathedral Choir, The Commonwealth Games, Royal Philharmonic Orchestra, Hollywood Composer Michael Kamen, Claire Martin and DeadMau5, to name but a few – Ian went on to run the press office at Warner Classics and Jazz for almost a decade and In 2009 he launched an Artist and Event management company arm to compliment A Star's client roster – Ian has directed a diverse roster of artists and visual arts events and has promoted his artists and exhibitions at venues around the world including Carnegie Hall, Royal Albert Hall, Royal Concert Hall Stockholm, Sydney Opera House and The Royal Festival Hall. Ian is a huge supporter of music and arts education launching the Music Education Consortium in 2003 which lobbied the UK government for music funding and was appointed as the media and artist advisor to The City Music Foundation in London, for the Lord Mayor of London.
For the past 13 years he has been Marketing and Communications Consultant for Hamburg Marketing appointed as UK spokesman for all arts venues and events including Elbphilharmonie concert hall. Since 2014 Ian has been Communications Consultant to the historic Worshipful Company of Musicians, one of the oldest charitable foundations in the world. He regularly lectures at St Martin's College and The University of The Arts in Music PR and Marketing, has given communications masterclasses at The British Council, is a Freeman of the Guild of PR Practitioners and in 2019 was appointed as The Managing Director of the prestigious Hastings International Piano Concerto Competition. In February and March Ian curated and directed the inaugural 2020 Hastings International Piano Festival, which was a hugely successful 2 week concert celebration of multi-genre music artists with a month long programme of educational outreach workshops and masterclasses. Visitors to headline events travelled to Hastings for the first time from across the UK and Europe. In 2019, Ian was appointed as the communications lead to Hastings Contemporary Gallery and has successfully led exhibition campaigns with media coverage about Hastings appearing across the world including The New York Times, Sydney Morning Herald, The LA Times and CBS News.
In Autumn 2020 Ian was elected to join the Executive Board of the 1066 Country Public/Private Partnership, which aims to promote tourism and travel in the East Sussex region of England.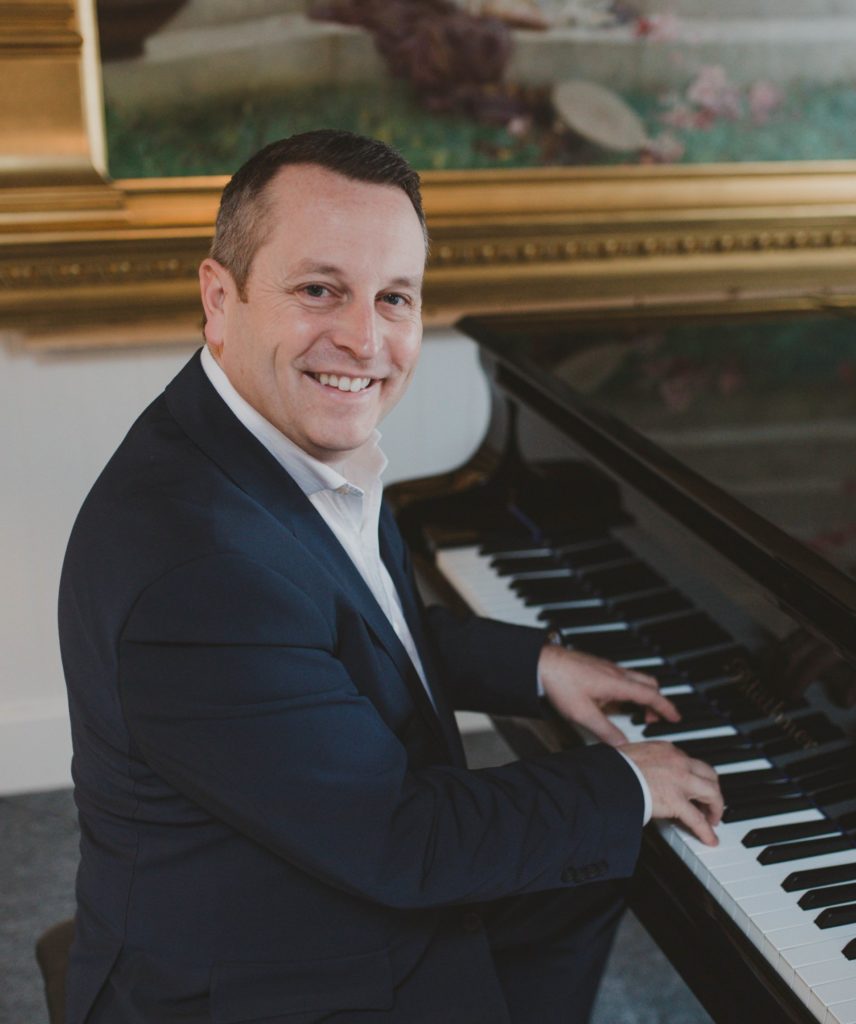 Head of
Marketing
Dominika Hicks
Head of Marketing
Dominika has over 13 years experience within the Live Events Industry.
She began her career in marketing working for Live Nation, dealing with artists, agents and tour mangers. She also worked at various music festival as an artist liaison, including 02 Wireless and Download Festival.
She worked locally at the White Rock Theatre and for over six years she marketed live shows at the De La Warr Pavilion. During her time at the Pavilion she organised two very successful classic and custom VW Festivals, Dubs at DLWP, which attracted over 5000 visitors both times.
Dominika was also involved in many local events and projects providing online and social media support and has been managing Hastings International Piano Concerto social media for over 3 years.
Her love for classic and custom VW cars comes from her husband who owns Combe Valley Campers company where she manages all his online marketing and social media and helps run his very successful Youtube channel.
Dominika joined Hastings International Piano and A Star PR as Head of Marketing and Digital in summer 2019.